Introduction
Online dating has become increasingly popular in recent years, and many niche Dating websites have emerged to cater to specific interests and preferences. YourChristianDate.com is one such website that caters specifically to Christian singles looking for meaningful relationships. In this article, we'll explore the pros and cons of using YourChristianDate.com. As well as its features, membership options, safety and security measures, and more.
Pros
Niche dating: YourChristianDate com is designed specifically for Christian singles, making it easier to find like-minded individuals who share your values and beliefs.
Advanced search and matchmaking: The website's advanced search and matchmaking tools help users find compatible matches based on criteria such as age, location, interests, and more.
Communication features: YourChristianDate.com offers a range of communication features, including chat, email, and video calls, to help users connect with each other and build meaningful relationships.
Success stories: The website features success stories from couples. Who met on the platform, which can provide inspiration and encouragement to users.
Mobile app: YourChristianDate.com has a mobile app. That makes it easy to use the platform on-the-go.
Cons
Membership fees: YourChristianDate.com is not a free dating website, and users must pay for a membership to access certain features.
Limited user base: The website may have a smaller user base compared to larger dating websites. Which could limit the number of potential matches.
Safety concerns: As with any online dating platform. Users should exercise caution and take steps to protect their safety and privacy.
Sign Up and Profile Creation
Signing up for YourChristianDate.com is a straightforward process that involves creating a profile and providing basic information such as name, age, and location. Users can also provide additional information such as interests, hobbies, and a brief bio to help them stand out to potential matches.
Membership and Payment Options
YourChristianDate.com offers several membership options to cater to different needs and budgets. Here are the membership plans available on the site:
Standard membership: This membership plan is free of charge and provides basic features like creating. A profile, browsing other members' profiles, and sending winks to show interest.
Premium membership: This membership plan unlocks all the features on the site, including sending and receiving messages, using the live chat feature, and accessing advanced search options. Premium members also get their profiles highlighted in search results and have the option to hide their profile from search results if they wish to do so.
Membership: This membership plan is the most expensive but comes with additional benefits like having a personal account manager to assist with account management and troubleshooting issues. Premium+ members also get the option of having their profiles verified to increase credibility and trust among other members.
Pricing for the membership plans varies depending on the duration of the subscription. Users can choose to subscribe for one, three, or six months. The longer the subscription, the more significant the discount.
The site accepts several payment options, including credit cards and PayPal. The subscription fee is automatically renewed at the end of the subscription period, but users can cancel their subscription anytime they wish to do so.
Safety and Security Features
YourChristianDate.com takes safety and security seriously and offers a range of features to protect users, including verification of profiles and photos, a 24/7 customer support team, and the ability to block and report users who engage in inappropriate behavior.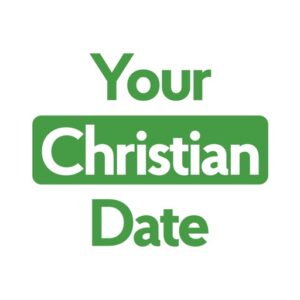 Search and Matchmaking
YourChristianDate.com has a comprehensive search and matchmaking system to help users find their ideal match. Here's how it works:
Basic search: The site's basic search feature allows users to search for other members based on their age range, location, and gender. This feature is available to all members, including standard members.
Advanced search: The advanced search feature is available to premium members and provides more options to filter search results based on specific criteria like interests, education, and lifestyle.
Matchmaking algorithm: The site's matchmaking algorithm uses user preferences and behavior to suggest compatible matches. The algorithm takes into account factors like age, location, interests, and activity on the site to provide more accurate matches.
Compatibility quiz: The site also offers a compatibility quiz for users to complete, which helps the matchmaking algorithm understand their personality, interests, and relationship preferences.
Daily matches: Premium members receive daily match suggestions based on their search criteria and behavior on the site.
The site also offers a "Faces" feature, which presents users with a series of profile pictures, and they can select "yes" or "no" to indicate interest. If both users select "yes," they are notified of a mutual match.
Communication Features
YourChristianDate.com offers a range of communication features to help users connect with each other, including chat, email, and video calls. Users can also send virtual gifts to show interest and build rapport.
Mobile App and Accessibility
YourChristianDate.com has a mobile app that makes it easy to use the platform on-the-go. The app is available for both iOS and Android devices and offers all the features of the desktop website.
Customer Support
YourChristianDate.com offers 24/7 customer support to help users with any issues or questions they may have. Support is available.
RELATED ARTICLE: FlirtWith.com